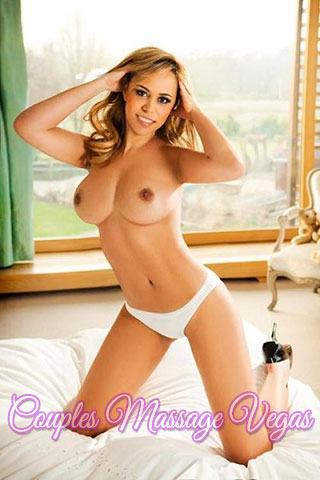 Hello! Hola! Welcome! My name is Opal, and I am one of the escorts you can hire for a couples session. If you have thought about spicing up your relationship with your significant other, a date with someone like me can certainly be beneficial. How to I make sure to give partners equal attention? Read on to find out.
I'll Think About Each Person When I Dress For The Date
Before I head out for a date with you and your partner, I take special consideration when selecting the outfit I'll be showing up in. If I don't have any information about you or the love of your life, I tend to wear clothing that is conservative, yet sexy. I won't go with something all that revealing. Many times, females will not like to be overshadowed by an escort. They like being the focus of their partner's attention as much as I am....and rightfully so! I'll wear something that shows just enough to tempt and tease without screaming out, "yeah, this is what sexy looks like". I like to keep it subtle.
I'll Get Both Partners Engaged In Conversation And Activities
To have a successful couples' session, all parties need to talk to each other. It won't work if there's no conversation. I will ask each of you questions and bring up some interesting topics to reflect upon together. I like to throw some humor into the mix as well. If this is your first experience with your partner and an escort, you're going to be nervous. I get that. You will want your partner to like me and you'll want to get to know me without disapproval from your partner. Don't worry! I know how to get each of you talking to each other and with me. Just take my word for this.
I'll Lead The Way And Show You What To Do
Most couples' sessions include some sexy stripping and a relaxing massage. That is all that is needed to get you going and you'll reconnect with your partner in no time. To do this properly, we will head back to your place after we spend time out and about. You'll both feel more at ease with me after our conversation time. I'll flirt...with both of you. I'll encourage you to flirt...both with your partner, and with me. I'll give you pointers along the way. I'll whisper to one of you what to do and then to the other what to do. We will strip together. You'll find this is an exhilarating experience and that your emotions will be running on overdrive. Your partner will want to see more of both of us. We will dance. This is sultry and helps to relax the body while touching others' bodies. Nude dancing is the best. We will massage. I'll be the one giving the massages here. I tend to one person while the other watches. Then I do the same process with the other. I go back and forth, back and forth. Everyone gets equal time here!